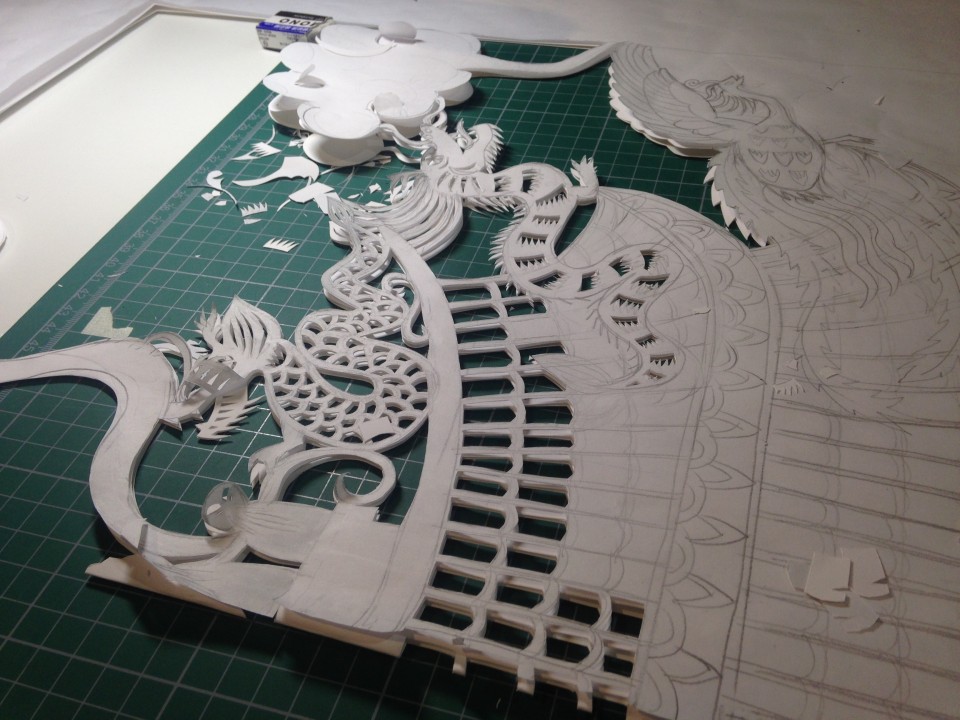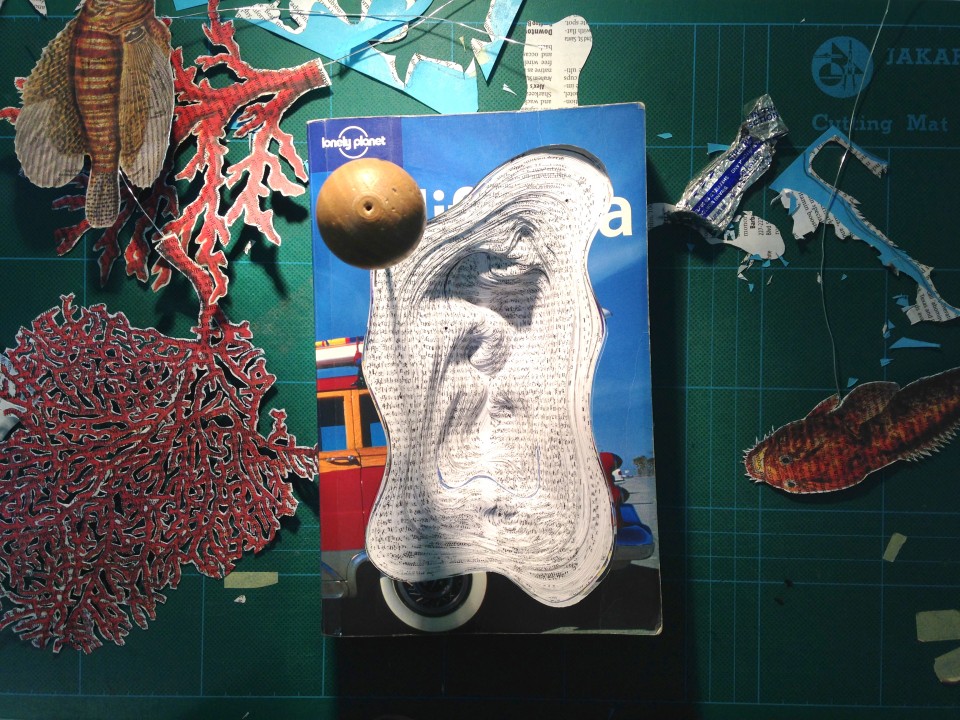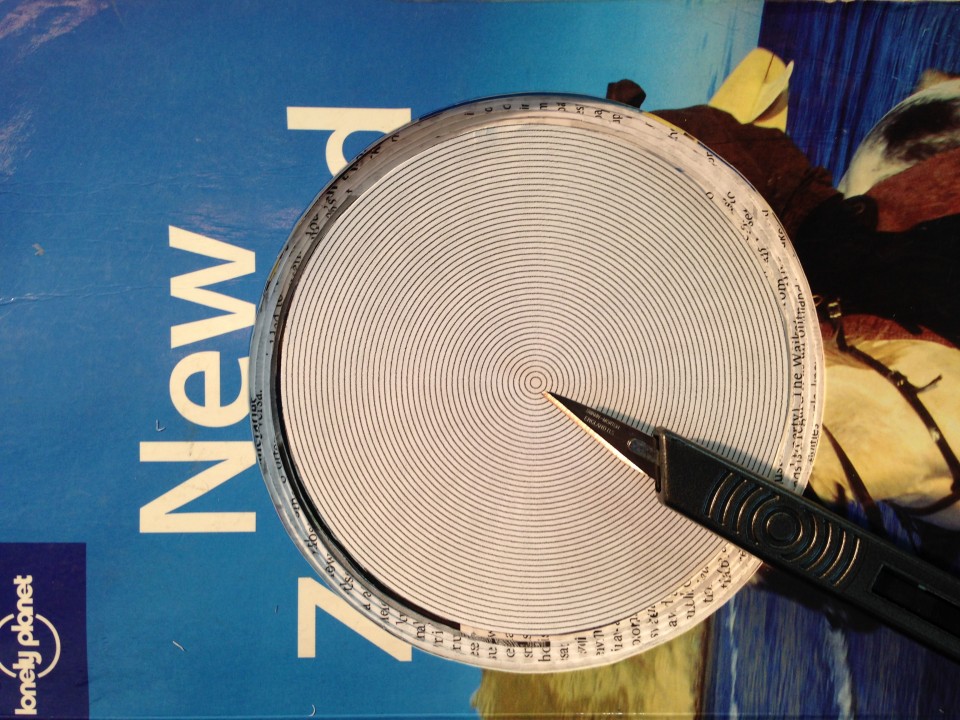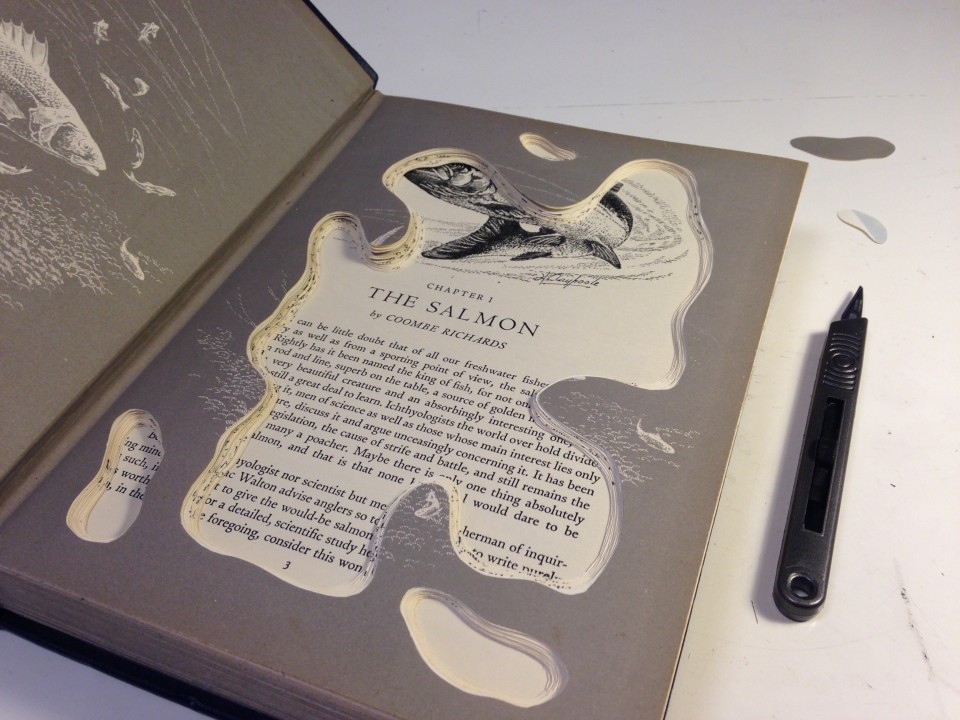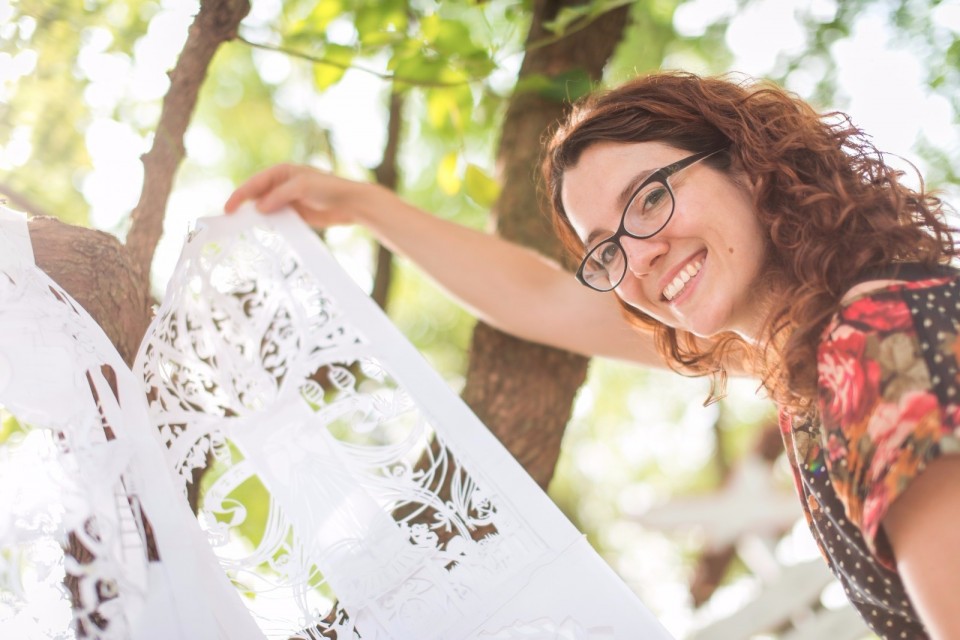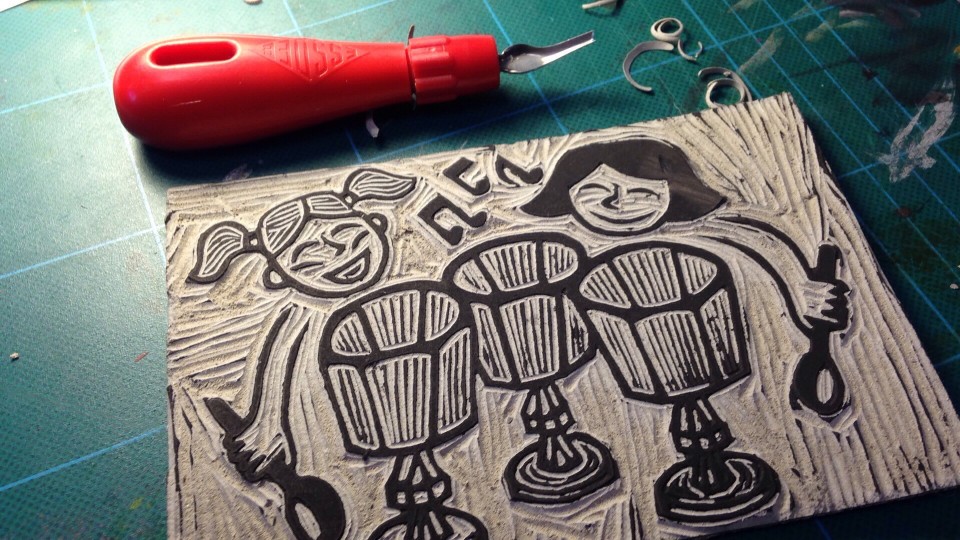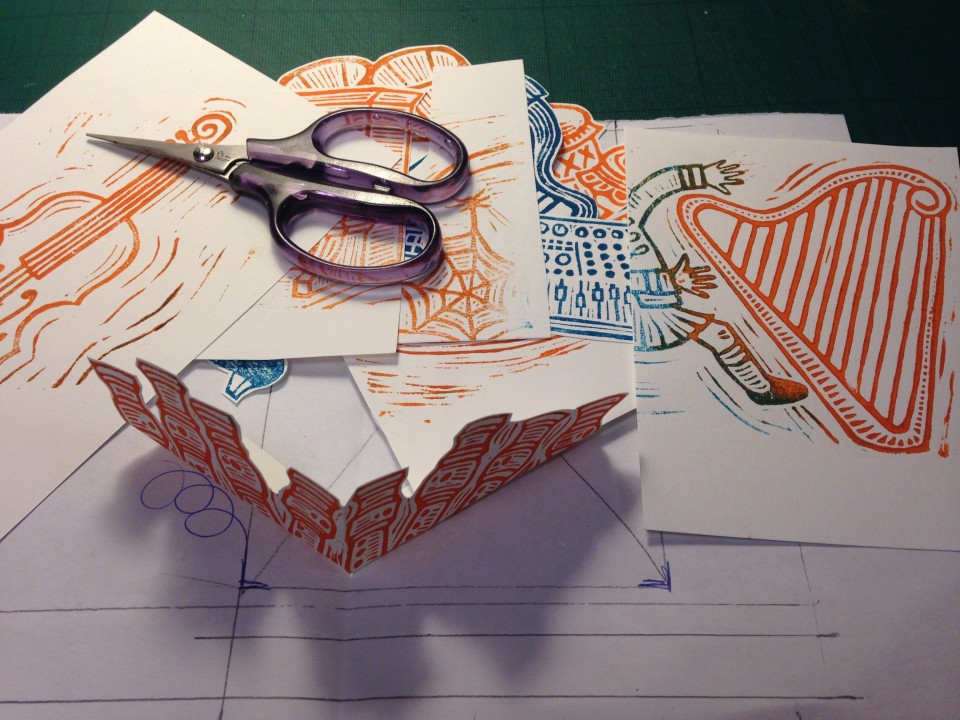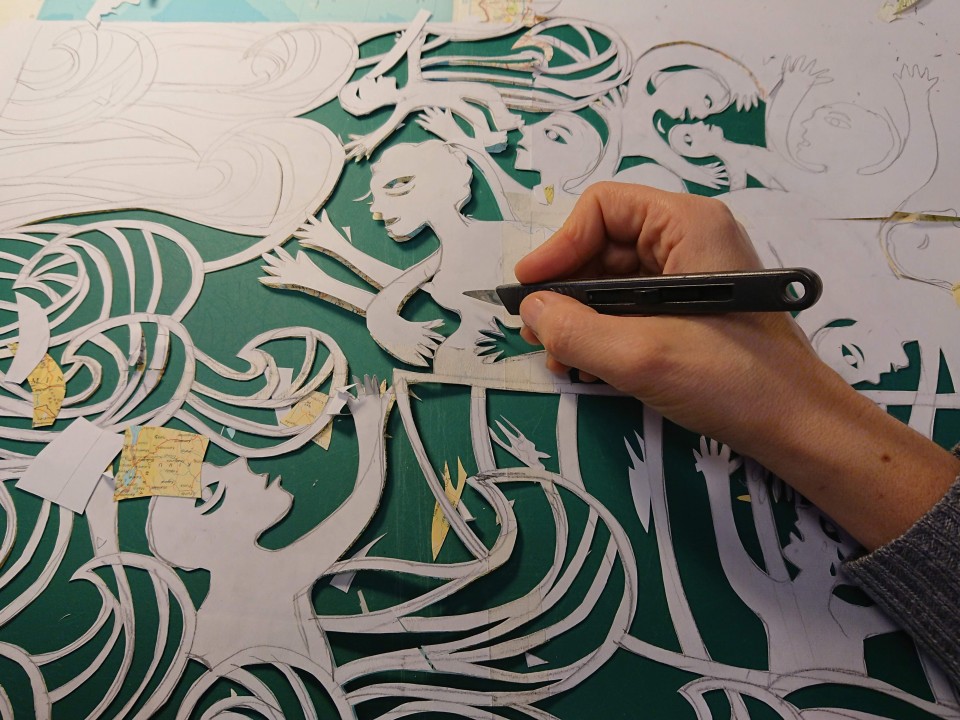 Born in Italy, Linda Toigo graduated with a Master Degree in Architecture from Politecnico di Milano in 2006; after working for three years as an urban planner, she decided to change her scale of intervention and moved to London to study Graphic Design at London College of Communication, UAL.
There, she fed her curiosity for book design and book structures, discovering and experimenting the physical qualities of paper.
She has worked with this media ever since, exploring the field of book destruction and alteration using traditional, slow paced and laborious techniques to create both small works and large scale interventions with multiple layers of carved paper. Her destructive act, performed with an arsenal of scalpel blades, fire, wire and paints, alters existing visual and written material, extracting it from its original context and endowing it with new meanings.
To create her paper cut illustrations she takes the inspiration from childhood memories, traditional storytelling and observation of the reality; she create three-dimensional scenes from sheets of paper assembled together, that draw the viewer in a world full of hidden details and that is often fun, surreal and ironic.
Her work has been shown in solo exhibitions and touring group shows in Italy, UK, Spain, Taiwan and the USA; her paper cut illustrations have recently been published in the Italian best selling children's novel Olga di Carta.
She currently lives and works in East London.