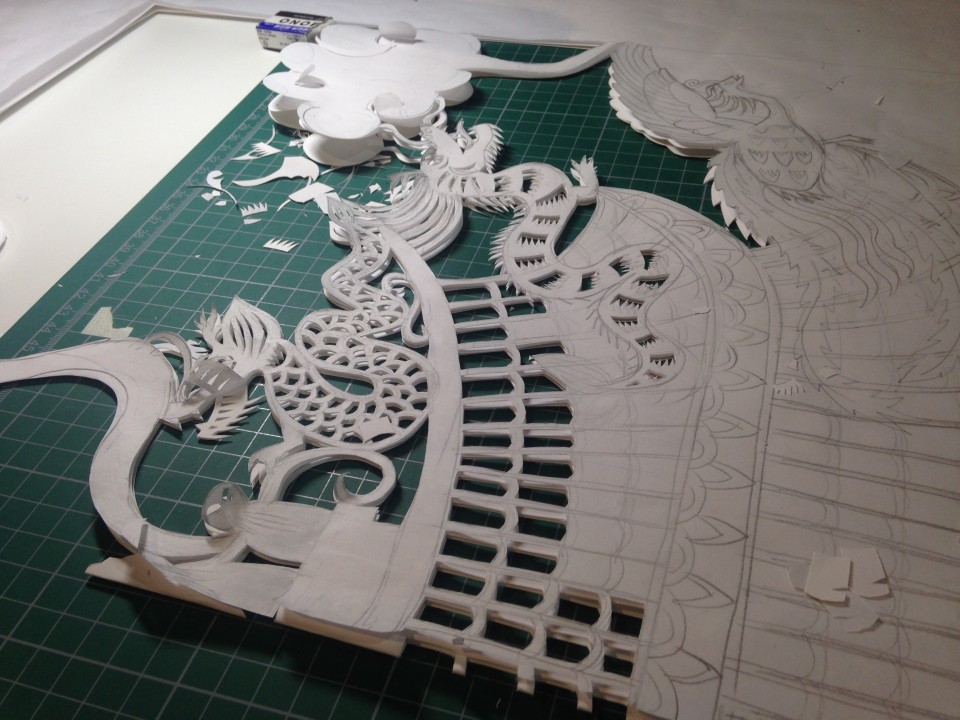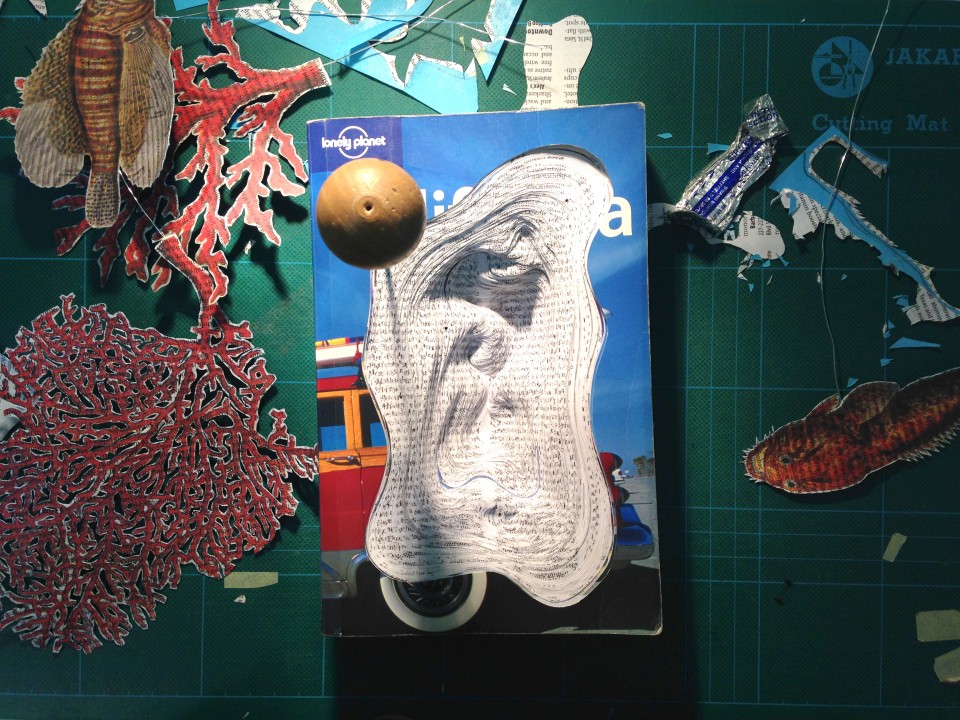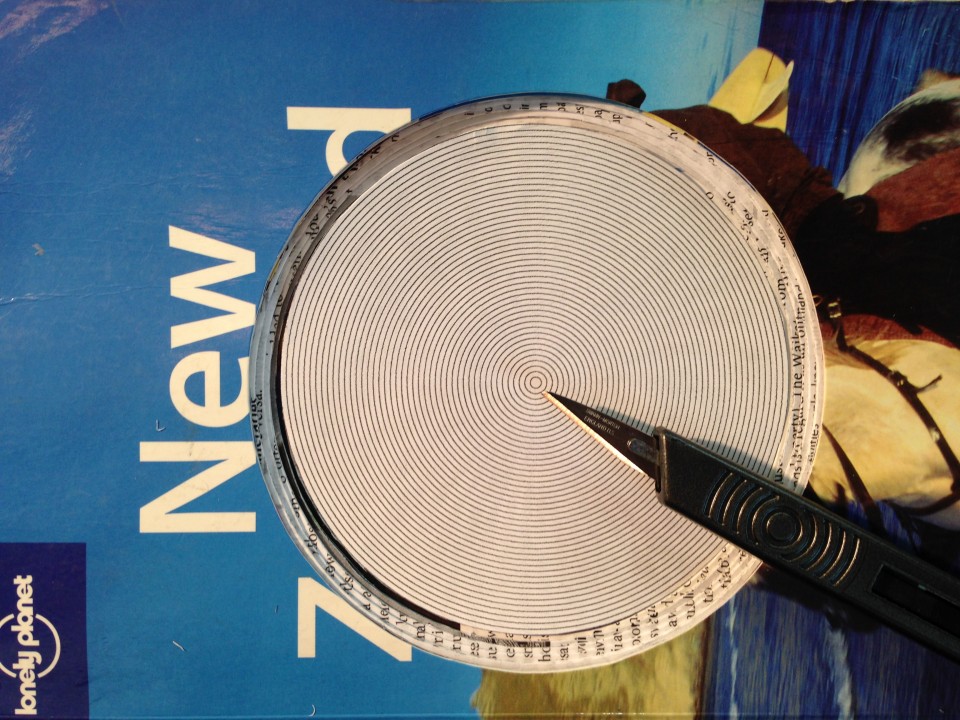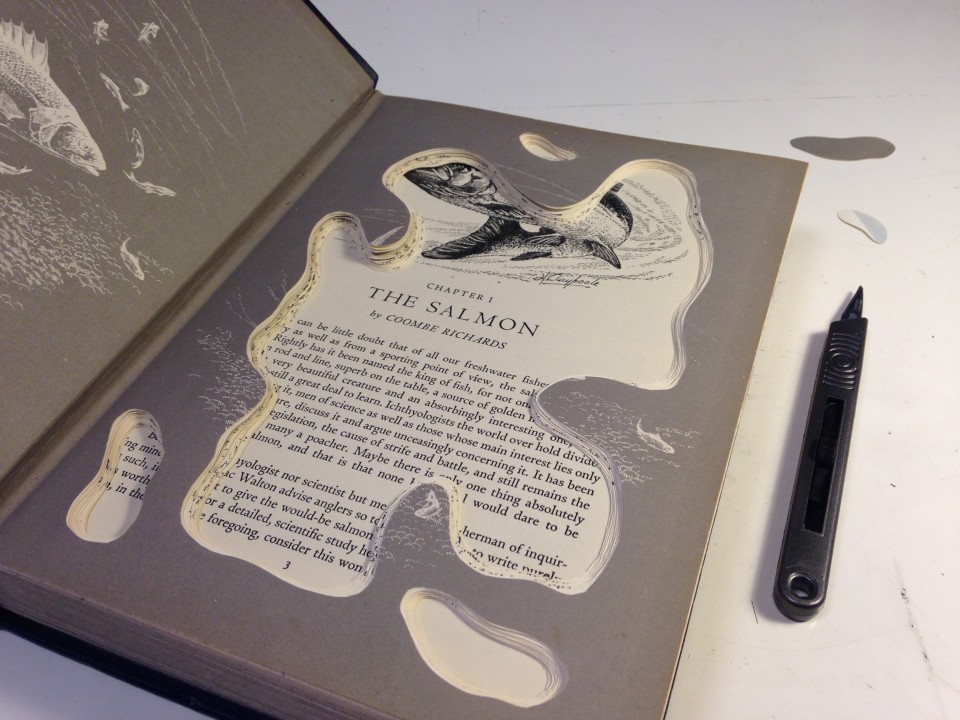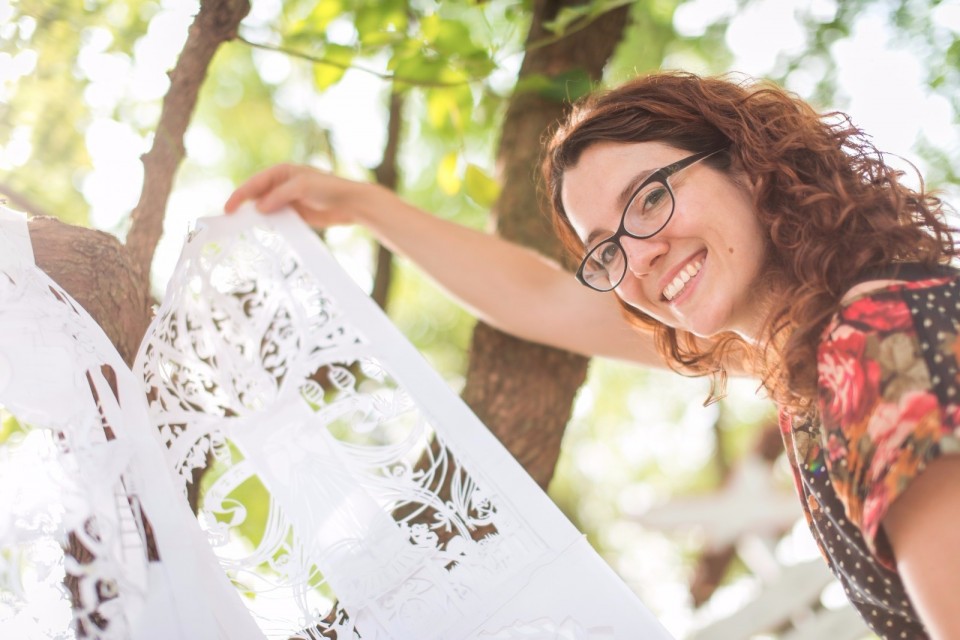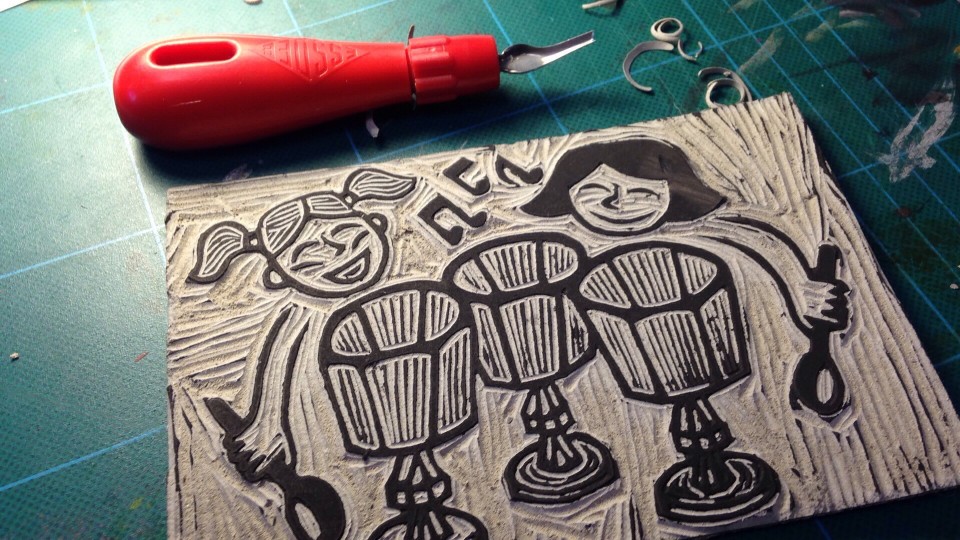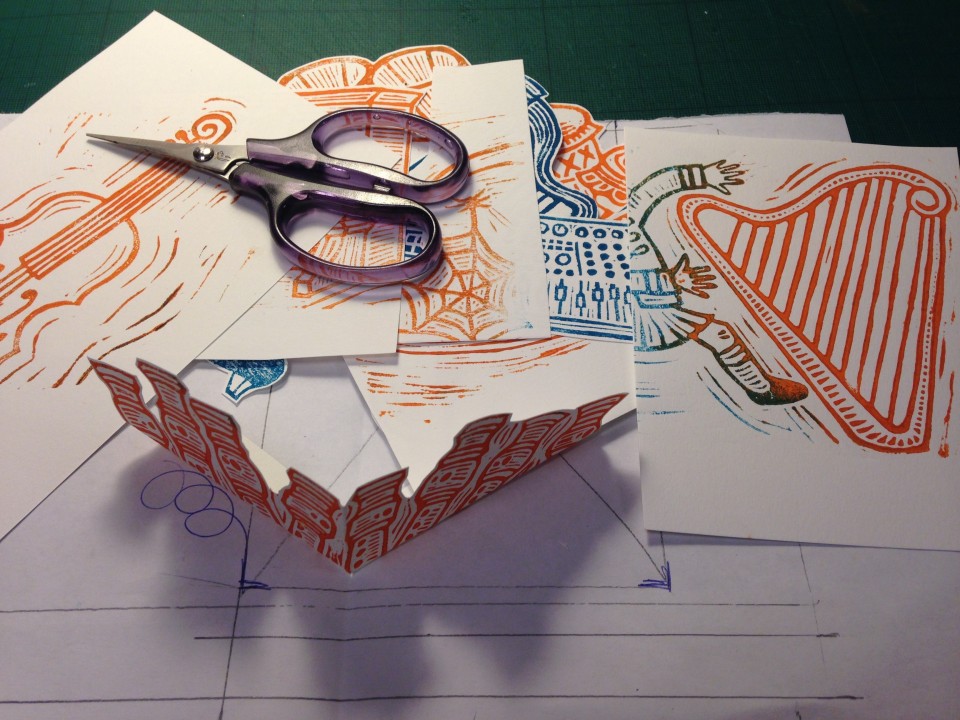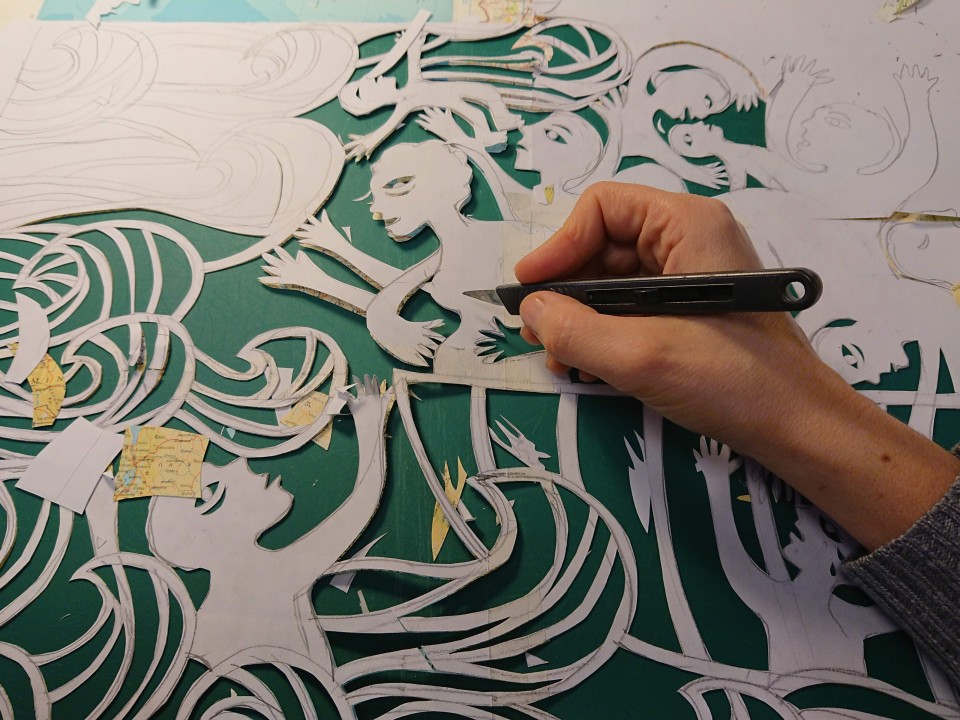 My name is Linda Toigo. I was born in Trieste, a beautiful town in the North East of Italy.
After graduating with a Degree in Architecture form Politecnico di Milano, and working as a urban planner in Milan, I then moved on to London, UK, to study graphic design at London College of Communication, UAL. There, I experimented book design and book structures, exploring the meaning of book in the contemporary world and discovering the physical qualities of paper.
My first passion is book alteration; using traditional, slow-paced and laborious techniques I carve into discarded old books, mostly found abandoned in the street or at the back of second hand shops, creating delicate patterns into their pages, layer after layer. The book becomes media – something similar to a block of clay or a piece of wood – and my act, performed with sharp scalpels, fire, wire and paints, connects the existing visual and written contents with the new shapes and stories. The book becomes a miniature paper world of dreams, fairy tales and surrealism.
I also create paper-cut illustrations, enjoying the meticolous art of removing material one cut at a time from a single sheet of paper. I find it reassuring, becasue the act of removing suggests that the story has always been there, it just needed to be revealed.
My work can be as small as a hand and bound into a book, or as large as a wall and hung from the ceiling.
I love to overlap layers of paper, to create three-dimensional scenes and to use light, colours and shadows, to offer an immersive, fascinating environment that draw the viewer into a world full of hidden details. I take inspiration from childhood memories, traditional storytelling and observation of reality; everyday gestures, familiar objects, the natural environment all contribute to make my work accessible and enjoyable.
I love art that is meaningful, easily understood and that tells a story.
My work has been shown in solo exhibitions and group shows in Europe, Japan, Taiwan, and the USA; my paper-cut illustrations have been published internationally on book covers and in children's novels. I love cycling, swimming, hiking in Nature and sharing a meal with friends. I live in Bristol, UK and I have two kids, Alessio and Leo.